Matteo Nunziati – the The Peacock magazine India
May 2021
"Do what you love and love what you do". Read more about the article about world-renowned designer Matteo Nunziati.
Cover story – Marie Claire Maison
May 2021
Discover the cover story on Marie Claire Maison about the milanese studio Matteo Nunziati.
WALLPAPER* DESIGN AWARDS 2021 – BEST BEDTIME WITH GAUDI' BY FLOU
January 2021
Matteo Nunziati has won the WALLPAPER* DESIGN AWARDS 2021 for the Best Bedtime with his design Gaudi' for Flou.
Inauguration new Showroom Rubelli Milan
October 2020
The new designed flagship store of Rubelli in the heart of Milan in Via Fatebenefratelli  got inaugurated where Rubelli's new furniture collection ... read more
Rubelli Casa Art Direction
October 2020
Five years since the launch of Rubelli Casa, Rubelli assigns creative direction of its furnishings division to Matteo Nunziati. As well as ... read more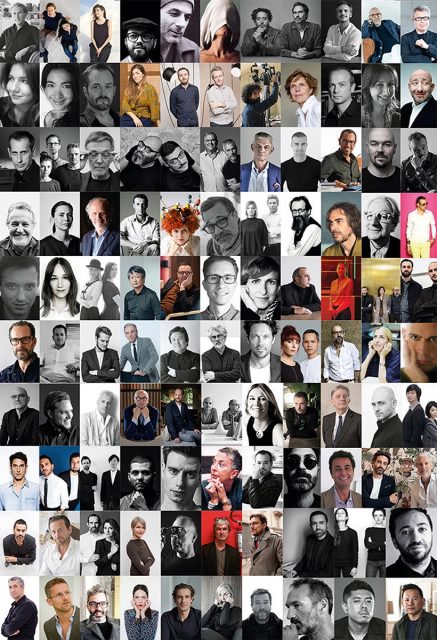 Milano Design City 2020
October 2020
From 28 September to 10 October, the municipal government of Milan fuels the city with an urban initiative on design, seen as a ... read more
Conference Assolombarda by Matrix4Design – Milano on Tuesday 21 January 2020
January 2020
Facing an increasingly competitive international market, what are the strategies to overcome the new global challenges of the project? How can unprecedented ... read more
DDN Magazine – Contemporary Classicism – the conversation at FIMI Milan
December 2019
Read the article about the Conversation of Matteo Nunziati at the FIMI Forum 2019 in Milan.
Il dialogo di Matteo Nunziati al FIMI 2019
December 2019
Matteo Nunziat è stato inviato per dialogare al Forum Internazionalizzazione del Made in Italy, l'appuntamento annuale di Messe Frankfurt Italia. India e Made ... read more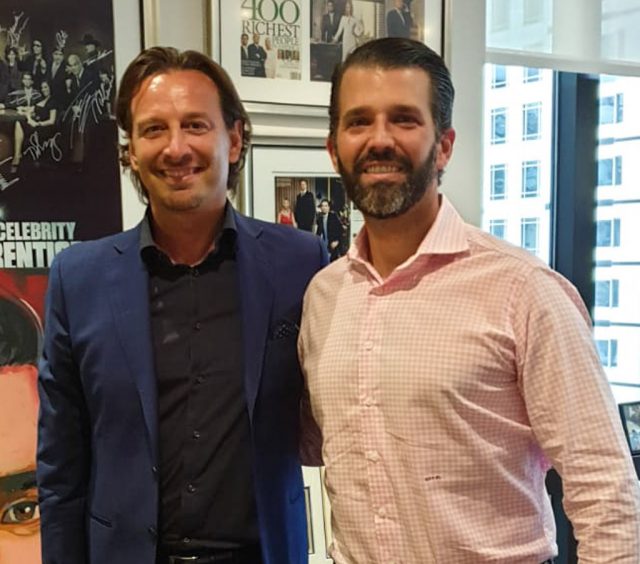 Matteo Nunziati meets Donald Trump Jr in New York City
September 2019
A friendly and professional meeting at the prestigous Trump Towers in 5th Avenue in NYC with Donald Trump Jr. to discuss the ... read more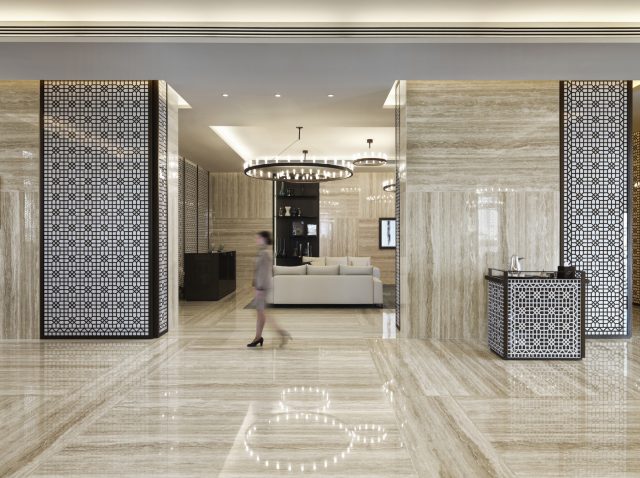 Fraser Suites West Bay in Doha in Qatar on Stylepark
May 2019
The prestigious Stylepark international interior design site has published the Fraser Suites West Bay in Doha in Qatar designed by Matteo Nunziati ... read more
Speech during the Guest Lab at Palazzo delle Stelline in Milan
May 2019
Matteo Nunziati participated as a at the Guest Lab event https://www.guestlab.it/ held on 9th May 2019 at Palazzo delle Stelline in Milan ... read more
Preview of the Four Seasons Hotel London at Park Lane
March 2019
interior design of one of the most prestigious international hotels the Four Seasons Hotel London Park Lane at Mayfair
Preview of the new Interior Design project by Matteo Nunziati of the Penthouse at 432 Park Avenue New York
February 2019
Preview of the new Matteo Nunziati's Interior Design project of a Penthouse of 767 Square Meters at 432 Park Avenue New York ... read more